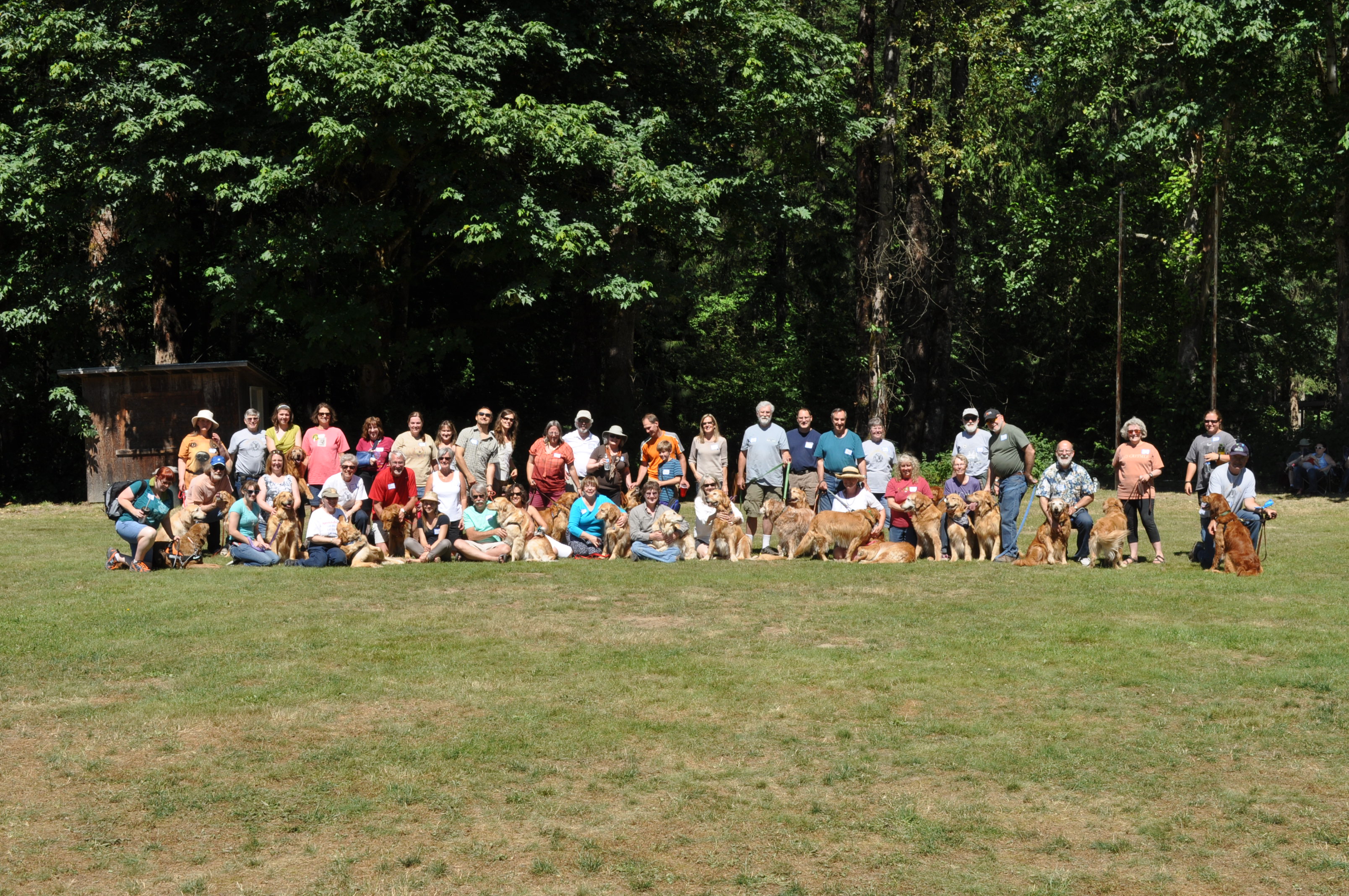 We had a GReat time at this year's Rescue picnic. Over 70 people and 40 dogs attended. Those who wanted, participated in Rally and Agility games while others just enjoyed a relaxing day with good food.

Rescue has always been there to help homeless dogs with serious medical problems and the number of these dogs has increased significantly these past years due to the economy.  Meet our latest – a 5 yr old neutered male named Will.  Will came to us from an animal shelter where he had been turned in by his owner because they could no longer afford his seizure medication.  In addition to seizures, Will has multiple musculoskeletal problems because, according to what we were told by the shelter, he fell out of a pick-up truck when he was a young dog and he's been hit by a car at least once and possibly twice.   They also told us that he has an old corneal abrasion and is probably blind in that eye.  In addition, he has obvious skin and allergy problems with sores on his paws and legs.  His ears were so swollen and infected that he screamed in pain when the veterinarian tried to examine them.  Will's journey will be a long one but EGRR is committed to doing what is needed to help Will live a happy and comfortable life which he so much deserves.  Through all of this, Will's temperament has remained truly Golden!
You can follow Will's journey here on our website.  Will has many veterinarian appointments ahead of him including seeing an ophthalmologist and likely a neurologist and orthopedic surgeon so if you would like to contribute to assist with his care, go to our donation page.  Every little bit helps!
Evergreen Golden Retriever Rescue is a 501c3 non-profit charitable organization staffed entirely by dedicated volunteers who work tirelessly to change for the better the lives primarily of Golden Retrievers in need.  As stewards of these dogs many of whom have been forgotten by their owners, EGRR volunteers bathe, feed, transport, socialize, train and care for the needs of these dogs.   This dedication of our volunteers comes from a love and commitment to this wonderful breed regardless of the origins of the dog.  EGRR volunteers also strive to educate the public in responsible pet ownership in an effort to insure the success of our placements and when possible, avoid the necessity of an owner having to place their dog.  It is our goal in this education process to arm people with the knowledge needed to make the best choice for themselves and their dog.
You can also stay abreast of Golden Retriever activities by going to the Evergreen Golden Retriever Club website at www.egrc.org